Clarion's Approach to Food Service Challenge​s
We want to hear about your situation, objectives and ideas.
Our consulting team's broad experience in on-site food service, restaurants and hospitality services along with our other extensive resources bring a full range of competencies to our clients. We ensure the success of your project by…
reaching a clear understanding in advance about the purpose, scope and expected outcome;
performing the project according to a mutually-agreed timetable;
maintaining open, two-way communication with you throughout the project;
providing realistic, actionable solutions;
participating in the implementation of solutions, and
following through promptly in providing support, information or clarifications as needed.
We don't consider a project completed until all your goals have been accomplished.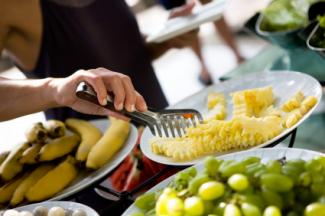 How to Instill New Energy in a Lackluster Operation