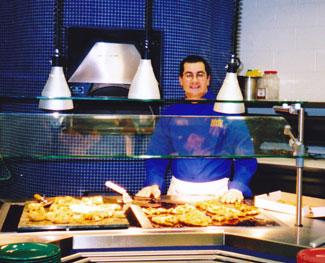 Where Do We Plug This In?
Clarion's Expertise in
Hospitality Management
​Conf​erence & Event Services, Catering, and Lodging
Clarion can help ensure your hospitality services are competent, efficient, effective and affordable. We'll help improve the management, planning, technology and execution of your conference and events services, audio/visual service, catering, lodging and other related, important services and facilities that are vital to your organization.
Services include:
Operational and financial analysis of your current services
Creative solutions to improve services and reduce costs
Effective implementation of improvement and cost-reduction programs
Planning, organizing and establishing new services
Selection and purchase of space/services reservation and management technology
Competitive selection of vendors
Vendor contract preparation and negotiation
Learn about our Contractor
Selection capabilities Take a look at our
Facilities Design capabilities